A Promised Land in the U.S.S.R. Masha Gessen's book about a failed Soviet experiment asks searching questions about Jewish identity.
[From the New Republic]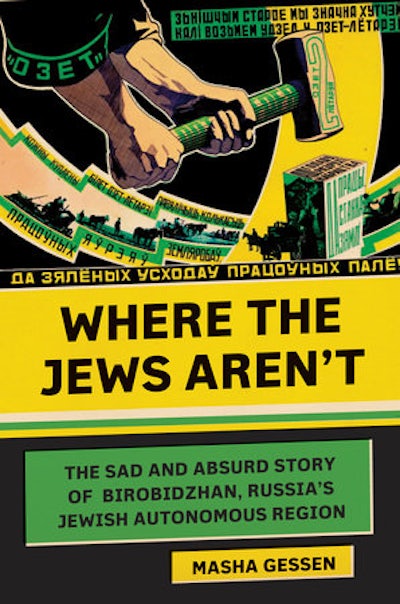 The twentieth century did not bring an end to Jewish wandering. I'm a case in point: All four of my grandparents, originally from Poland, survived the Holocaust and made their way to Israel. There my parents were born. But the socialist ethos of Israel in its early years did not sit well with my paternal grandfather, and he did not feel safe there. He had seen the destruction of the Warsaw Ghetto and the gas chambers of Majdanek. And having sent two of his sons to the Israeli army, he was not eager to send another two. His attachment to a Jewish state was strong, but his survival instinct was stronger. My grandfather continued to wander, looking for the safest place for his family to remain Jewish, moving to Los Angeles well into the middle of his life, where he started a factory in East L.A., and where I was born.